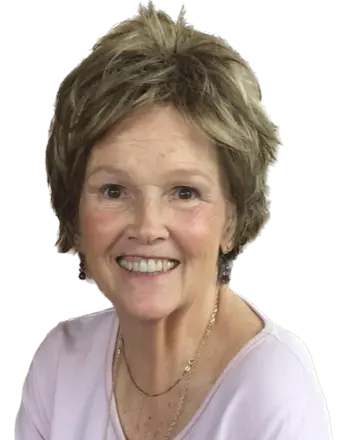 Obituary for Denise J. Garman
Denise J. Garman, 78, of Morrison, IL, passed away peacefully on Wednesday, July 5, 2023 at Homestead of Morrison, surrounded by her adoring family. Born on September 4, 1944 in Freeport, IL to Max W. and Valeria M. (Treptow) Garman, Denise lived a fulfilling and impactful life. She spent her early years growing up in Polo, IL before moving to Shannon, IL where she lived until she graduated high school.
After earning her Bachelor's Degree in elementary education from the University of Illinois (UIUC) in 1965, Denise started her career in East St. Louis, MO. She then moved to Chicago, IL where she taught in underprivileged schools for a time. Later, she traveled to California where she worked as a substitute teacher in San Francisco and the Los Angeles area. After that, she spent several years teaching in Boise, ID before she ultimately returned to Chicago where she met her beloved husband, Alan P. Gorick, whom she married on her birthday in 1977 in West Chicago, IL. The couple lived in West Chicago for 25 years, raising two wonderful children together before moving to North Aurora, IL in 2002. Al and Denise enjoyed a successful and loving 28 years of marriage until his passing on May 6, 2006. Denise then moved to Morrison, IL in 2014 after her retirement, to be closer to her daughter.
Denise dedicated over 40 years to teaching at the elementary school level in various capacities. She enjoyed reading, solving crossword puzzles, playing scrabble, watching the birds, hanging with her cats, and tending to her plants. Sewing and making Christmas cookies were among her many talents. Denise had a wanderlust spirit and some of her most cherished moments were spent traveling and having adventures with her closest friends and family. Her sweet nature, fun-loving attitude, good humor, and warmth afforded Denise many meaningful and lifelong relationships that she deeply valued.
Above all, Denise's joy was her family. She loved her children fiercely and took great pleasure in spending time with them and her granddaughters. Her legacy of love and commitment is carried on by her daughter, Lara (Ben) Adolph of Morrison, IL; son, Theo (Carly) Gorick of Elgin, IL; granddaughters, Lux Adolph, Leau Adolph, and Callie Gorick; and brother, Max (Diana) Garman of Moline, IL. Denise was predeceased by her father, adored mother, darling husband, Alan "Big Al" Gorick, and her dearest sister, Sharon Pavlovich.
Per Denise's wishes, cremation rites have been accorded.
A Celebration of Life will be held on Saturday, September 2, 2023 at the Bethel United Methodist Church in Shannon, IL; providing an opportunity for loved ones to pay tribute to Denise's remarkable life. She will be laid to rest at the Brookville Lutheran Cemetery in Brookville, IL. The Morrison Chapel of the Bosma-Renkes Funeral Home is assisting the family with arrangements.
Denise will be deeply missed, but her life and the beautiful memories created will forever be cherished by those who knew and loved her.
Read More
Previous Events
Memorial Visitation
Bethel United Methodist Church
217 S Hickory Street
Shannon, IL 61078
You are invited to share a poem, memory or story about Denise during her Service
Memorial Service
Bethel United Methodist Church
217 S Hickory Street
Shannon, IL 61078
The family would like to invite everyone to join them for a luncheon following the Memorial Service.
Graveside
Brookville Lutheran Cemetery
Carroll County
Brookville, IL 61064